Lauf Cycling is a gravel bike designer and manufacturer based in Reykjavik, Iceland. The bikes are bred to whip across the lava and gravel strewn landscape near the arctic circle. Lauf developed a revolutionary ultra-light fork that quickly flexes over punishing terrain similar to a leaf spring. Hence the name Lauf, which means leaf in Icelandic. 
Why did I order a Lauf bike?
Living in Colorado, cycling is almost a religion. If you're a Colorado cyclist, you probably own multiple bikes, one for the road, another for the single track trails, you have dedicated race bikes, and a couple of others. Bike shops are as prevalent as craft breweries. It's good to live in Colorado. 
My (new to cycling) brother challenged me to a 50 mile gravel bike race in South Carolina, and my Specialized Tri-Cross Cyclocross bike was falling apart. I had it serviced, but the Specialized was still not able to take the punishment of hard training rides. It was time to get a dedicated gravel bike.
During the pandemic it became increasingly difficult to find a bike in stock at any of the local bike dealers. Looking in other towns, or states didn't offer better results.
It just happened that one of the sponsors of the SC gravel race was Lauf. I hadn't heard of them, but when reading up on them because of the race I became intrigued. 
Lauf had just changed their business model to direct to consumer, similar to Canyon. It seemed a bit of a risk ordering online, but Lauf's photography, videos and descriptions replaced the perceived risk with excitement. Was I actually going to buy a bike online from a niche manufacturer thousands of miles away? Since I founded Uniquely Iceland, there was no better choice!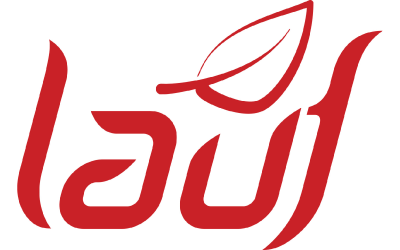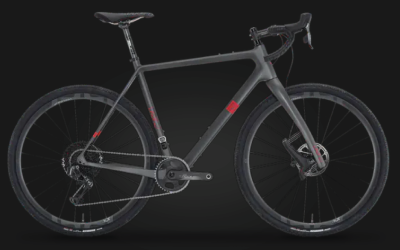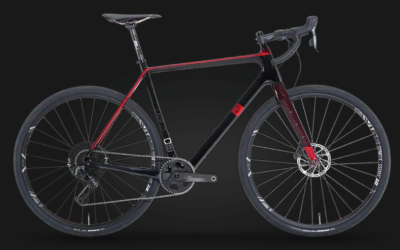 The Order Process
The website made ordering the bike almost too easy. There were two models to choose from, the True Grit with the pioneering fork, and the Lauf Anywhere. They are both carbon frames, with similar components, the main differentiator is the fork. I told myself that if I needed a flexible fork, then I'd use my mountain bike.
I headed to the Lauf Anywhere page and chose the Race AXS in red, with the SRAM 1275 10-50t cassette, SRAM Eagle AXS XX1 wireless shifting and a set of carbon wheels. For just over $4K, this was a real bargain compared to a bike like the Specialized Diverge. More gears and lighter. What's not to like?
The order process was quick and easy, but did not allow for any additional choices, just frame size, model and color. I would have liked to change the tires out, and maybe a different saddle (more on those experiences later.) When ordering, availability and shipment estimates were provided. And as I found out, the estimates were much to my relief, accurate.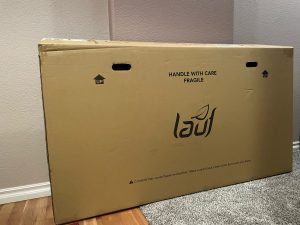 Putting the Bike Together
The box arrived in 9 days – 3 days sooner than the pre-order estimate. The soonest I could have had a bike ordered from a local bike shop was 3 weeks.
Opening the box, the bike itself was almost completely put together. All I needed to do was add the handlebars, insert the seat post, add the saddle and a set of pedals. There was even a frame-mounted beer bottle opener included. Again, perfect for Colorado) If I had run into any problems, there are helpful video tutorials on the Lauf website.
First Thoughts
The Lauf Anywhere is pure, refined beauty with a rugged soul.
Have you ever wanted to buy a bike, but hated the color scheme, so you didn't buy the bike? Or worse yet, you hate the color of your bike and are disappointed when you look at it? (Sorry every other gravel bike owner)
The color choices offered by Lauf are limited, but expertly chosen, as if by a designer. Imagine that? For the Lauf Anywhere, the base color is gloss black, but color highlights can be chosen in Red, Green and Blue. Six options are available for the True Grit, including a matt black with red accents. (yes, I want that bike too)
The rest of the bike and its components are beautiful to look at, made incrementally better when I added the color-matched Crank Brothers egg beater pedals and gloss black water bottle cages. They were meant to be togther.
When standing back and admiring the bike, I noticed attachment points everywhere. You can hang an expedition's worth of gear on the bike. It's amazing that a racing machine built for speed on gravel is engineered for a backpacking trip over arctic tundra.
People love to compliment the Lauf Anywhere's paintwork and they always point out the subtle stars on the fork. Yes, they're jealous, and it shows.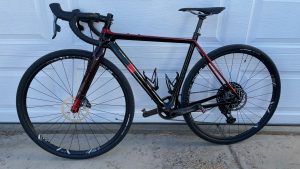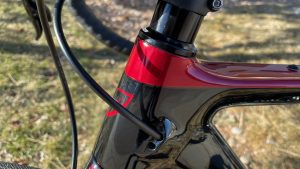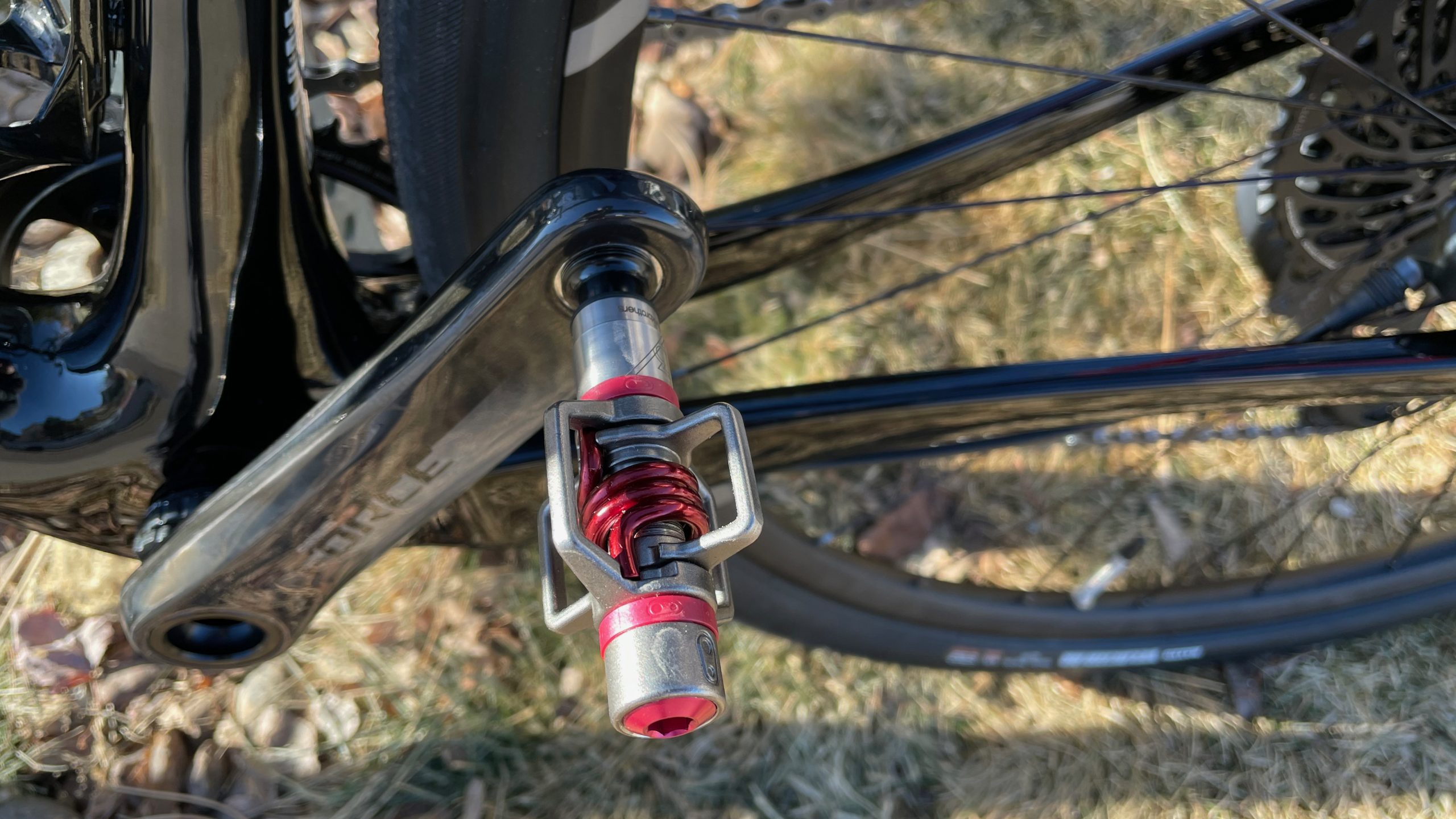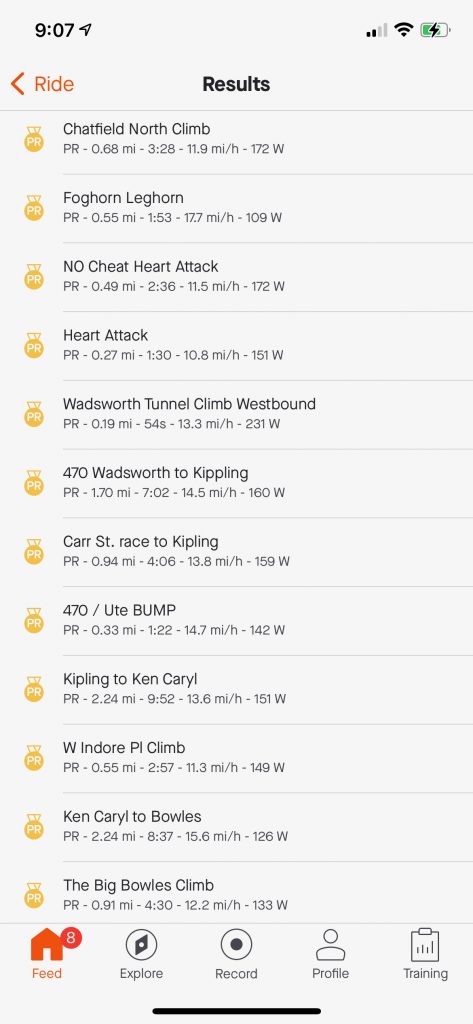 Lots of Trophies
I've been using Strava since 2012, and in 2021 it's rare that I get any trophies on my local rides any more. That all changed with the Lauf.
On my first ride, I headed to a gravel road with plenty of turns and elevation gain. This would be a good ride to feel the bike out. Immediately responsive, the bike lept forward with even the slighest push on the pedals. The Anywhere wanted to go, and go fast!
The Lauf was pure exhilaration! It seemed more responsive and even faster than my cyclocross bike, and performed as if it was lighter than my Cannondale Team Saeco road race bike (even though it weighs 2 lbs more.)
…And that's when I rocketed off a curved section of the trail, almost running over a startled family in the process. I knew it would happen eventually. The virtually slick tires that came on the Lauf Anywhere were certainly not ready for gravel. Probably better for commuting in a city than riding off the pavement. After I picked myself up, dusted off, and apologized to the family, I rode back home slowly vowing not to ride the bike again until I had new off-road appropriate tires. Thankfully that was the very next day.
With new tires, with a tubeless setup (included), I went out again. After taking the bike through its paces, I was rewarded with 64 trophies on 67 segments. I was in shock!
Over the next week, I took the Lauf Anywhere on every type of terrain I could find. Single track dirt, tarmac, gravel, packed sand, mud, snow and ice. Rides were effortless, and the trophies kept coming – no matter the conditions.
What's the Lauf Anywhere like to ride?
It's light, it's responsive, it's fast, it's comfortable; but there's so much more!
Is the 1X enough?
Living in the foothills of Colorado's Rocky Mountains there aren't any flat areas to ride. I was concerned that I wouldn't have enough gears to handle the hills. To my pleasant surprise, there are more than enough gears. Flicking effortlessly through 5 or 6 gears on a typical ride, I have only needed the big 50 granny gear once on a tight and muddy single track climb. My 3X on the cross bike was such a pain in @$$, losing the chain in bad conditions – that's not even a thought with the Lauf Anywhere. The 42 in the front seems just about the right size, but if I was spending more time on tarmac, I'd probably want bigger. This is a gravel bike after all, so Lauf has chosen the perfect setup.
Are the Smoothie Handlebars effective at dampening vibrations?
I've read a lot of reviews where people can't tell if the smoothie handlebars live up to the claim of "eats vibrations," but I can assure you they do! These handlebars are solid and stable, allowing for controlled steering in an ideal riding position. The handlebar flex is so subtle, that you don't even notice that the ride is so comfortable. Without the typical chattering on gravel roads, your arms don't get as tired so quickly, and your hands don't require as many position changes to combat the numbing. The smoothie handlebars soak up vibrations as advertised.
How are the gears and electronic shifting?
The 42 upfront seems to be the perfect size, it fits right in the middle of other bike setups and is complemented by the massive choice of gears in the back – 10/50. When riding, the gears seem much closer together than other bikes I've ridden. Meaning that the size change between gears is less, allowing for a perfect choice of gear whenever you need it. And the simplified gear selection rewards you with speed. It's typical when riding uphill to change to a lower gear and instantly lose a few mph. This doesn't happen quite so dramatically with the Lauf. I've noticed that sometimes I actually increase speed, or at worst, lose 1/2 mph between gears. And how about the shifting? The wireless electronic shifting is instantaneous, exact, and smooth. It has to be mentioned that the shift levers are easy to reach from virutally any position, whether you're in the hoods or the drops – you can change gears! The shifting alone, makes riding the Lauf Anywhere even more enjoyable. It may be weird to say, but you actually look forward to shifting.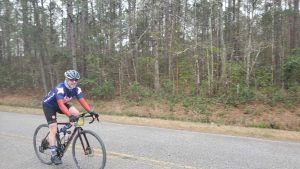 What Happened During the Race?
At the start of the Swamp Fox Gravel Fondo I hung with the lead group until my fitness level betrayed me. The flat course consisted of bumpy gravel, compressed dirt, some tarmac, huge potholes and mud. There were times you could go flat out, and others when you had to swing wildly to the sides to avoid rim bending potholes.
The Lauf Anywhere gave back what I put in, and rode flawlessly…That is…until 40 miles. Back in Colorado, the terrain isn't as consistently bumpy as SC's Marion forest roads. At about 40 miles my rump was so sore, I had to stand up on the pedals frequently for relief. When I initially put the bike together, I noticed the streamlined and hard saddle, but wasn't overly worried. I had the thought that if I got sore during the race, I'd tough it out. Yeah right! The saddle has now been replaced with a Specialized Gel version. I'm not going through that pain again!
During the whole 50 mile race, I stayed within 2 gears, and either of them would have been perfect for the whole ride. That's another great thing about the Lauf, it gives you the right gear ratio for what you need it for (except for lengthy downhills)
I finished 36th overall and in the top 10 for my age group. A top 3 finish alluded me, I let the bike down. Sorry Lauf.
Final Thoughts
Now that I've owned the Anywhere for two months, Lauf has already earned my brand loyalty. I've even joined their Strava Group. The Lauf Anywhere is so capable on any terrain and rewards any effort you put into your ride – it really should be renamed the Lauf Everywhere!