ÖLVERK BREWERY & PIZZERIA
Ölverk Pizza & Brewery is a popular destination located in Hveragerði, Iceland, which offers a unique combination of craft beer and wood-fired pizza [4] [8]. It is a family-owned business that opened its doors in the spring of 2017 [2]. Hveragerði itself is a town with over 3,000 residents and is situated in the South region of Iceland, right in the heart of the famous Golden Circle [2] [3]. It is conveniently located only a 35-minute drive away from Reykjavik, the capital city of Iceland [1].
Ölverk takes pride in utilizing geothermal energy in its brewing process, making it a must-visit destination for craft beer enthusiasts and those interested in sustainable practices [1]. The brewery harnesses the nearby geothermal power and combines it with their passion for premium beer production [2]. They produce a variety of beers, including IPAs, sour beers, pilsners, and seasonal offerings [4] [8]. Guests have the opportunity to learn about the history of beer in Iceland, the geothermal activity in the Hengill area, and the use of geothermal energy not only at Ölverk but also throughout Iceland [5].
The brewery offers tours where visitors can explore the story of Ölverk and its unique brewing process. The tour allows guests to taste four different beers [5]. Additionally, Ölverk is known for its wood-fired pizzas, which are cooked to perfection in their on-site pizza oven [2] [8]. The combination of craft beer and delicious pizza makes for a truly local experience [2].
The owners of Ölverk, Laufey and Elvar, have established a warm and inviting atmosphere for visitors [4]. The brewery operates a two-barrel system and produces craft beer in small batches [7]. They are also involved in growing chilies in nearby greenhouses, which they use to create flavorful sauces [8].
Overall, Ölverk Pizza & Brewery in Hveragerði, Iceland, offers a delightful experience for those seeking excellent craft beer, wood-fired pizza, and insights into Iceland's geothermal energy usage [2] [5]. With its location on the Golden Circle route and its proximity to Reykjavik, it is a convenient stop for anyone exploring the South region of Iceland [1]. Whether you are a beer enthusiast or simply looking for a unique culinary experience, Ölverk is a place worth considering during your Icelandic adventure.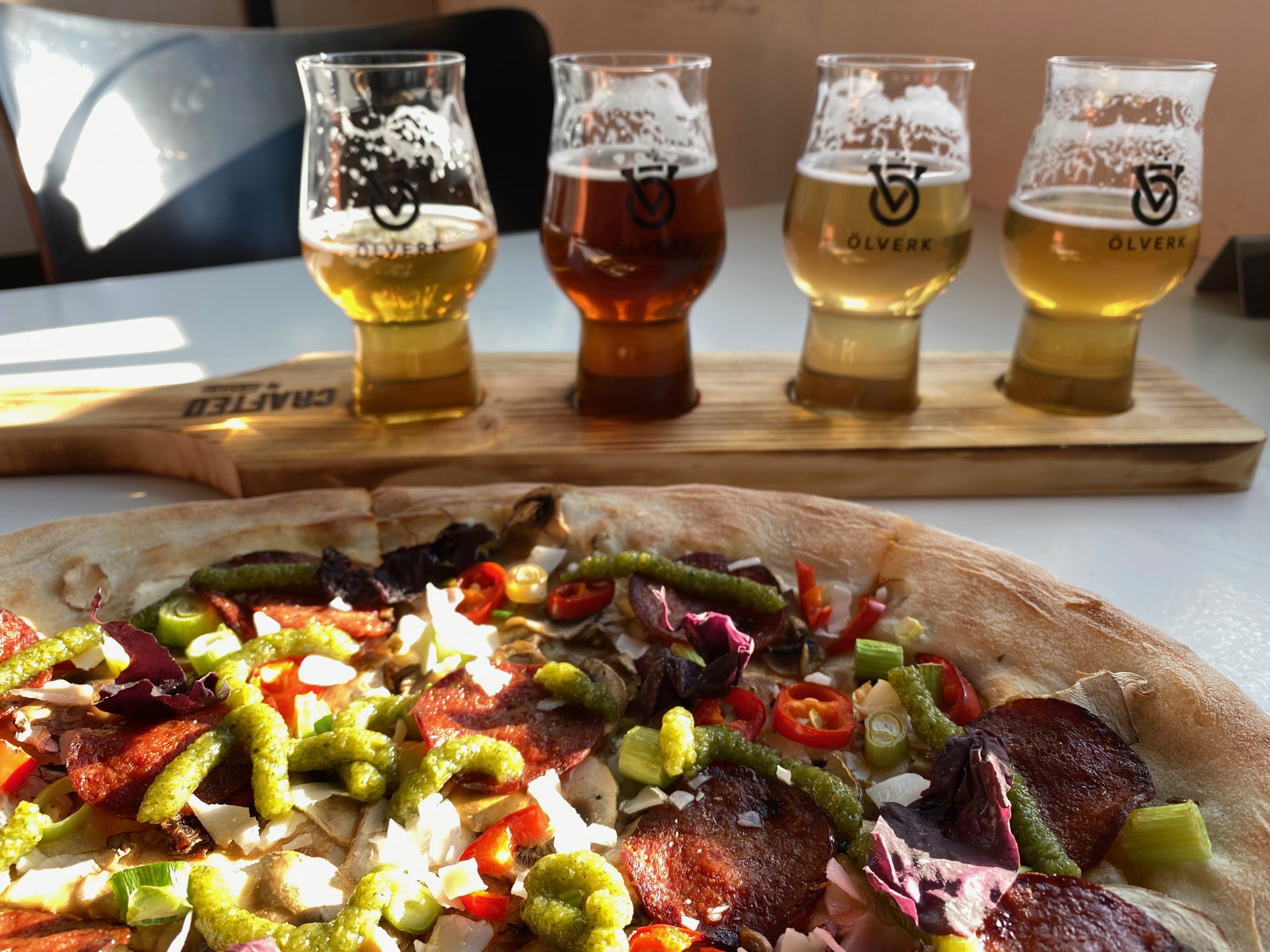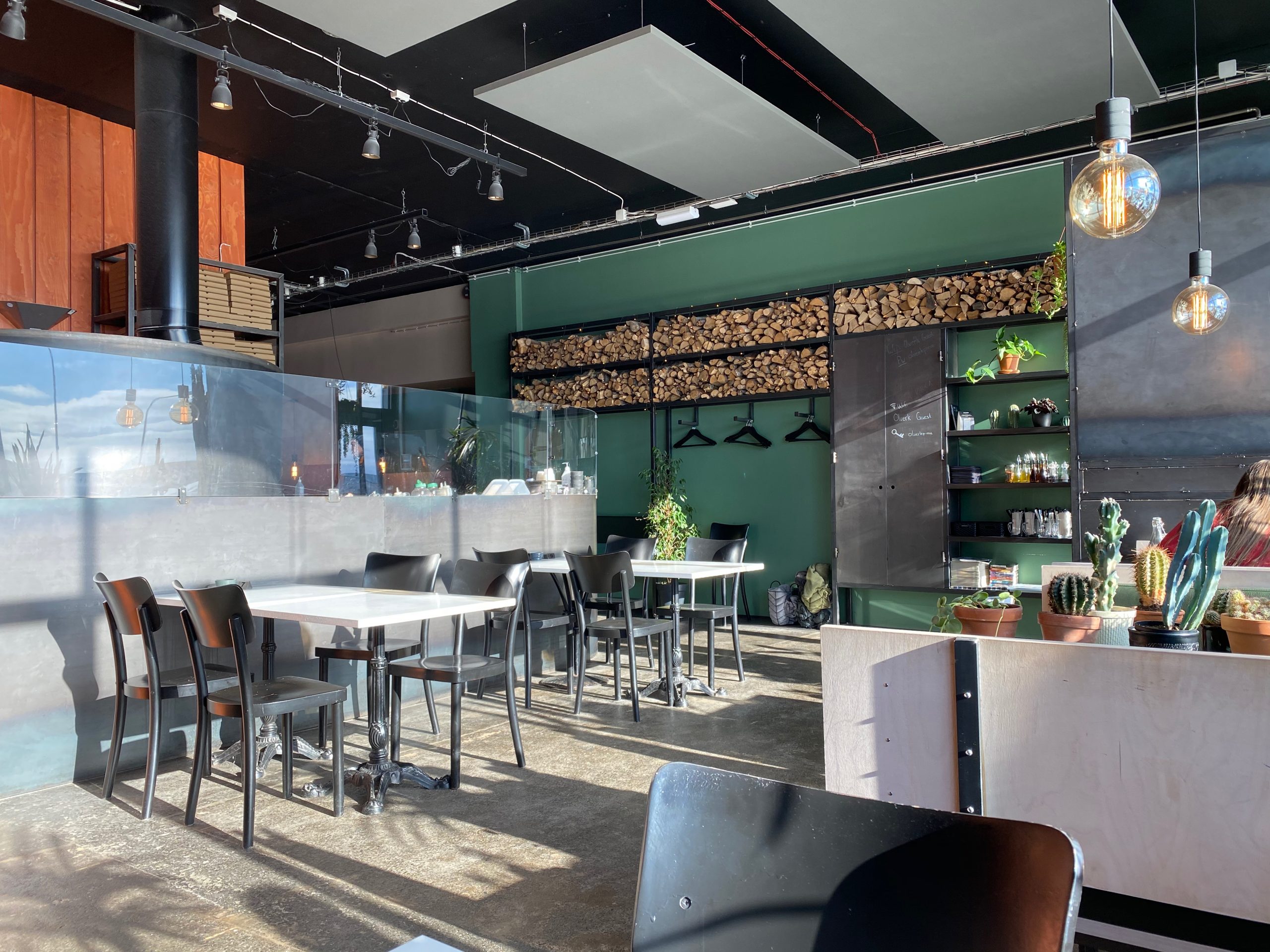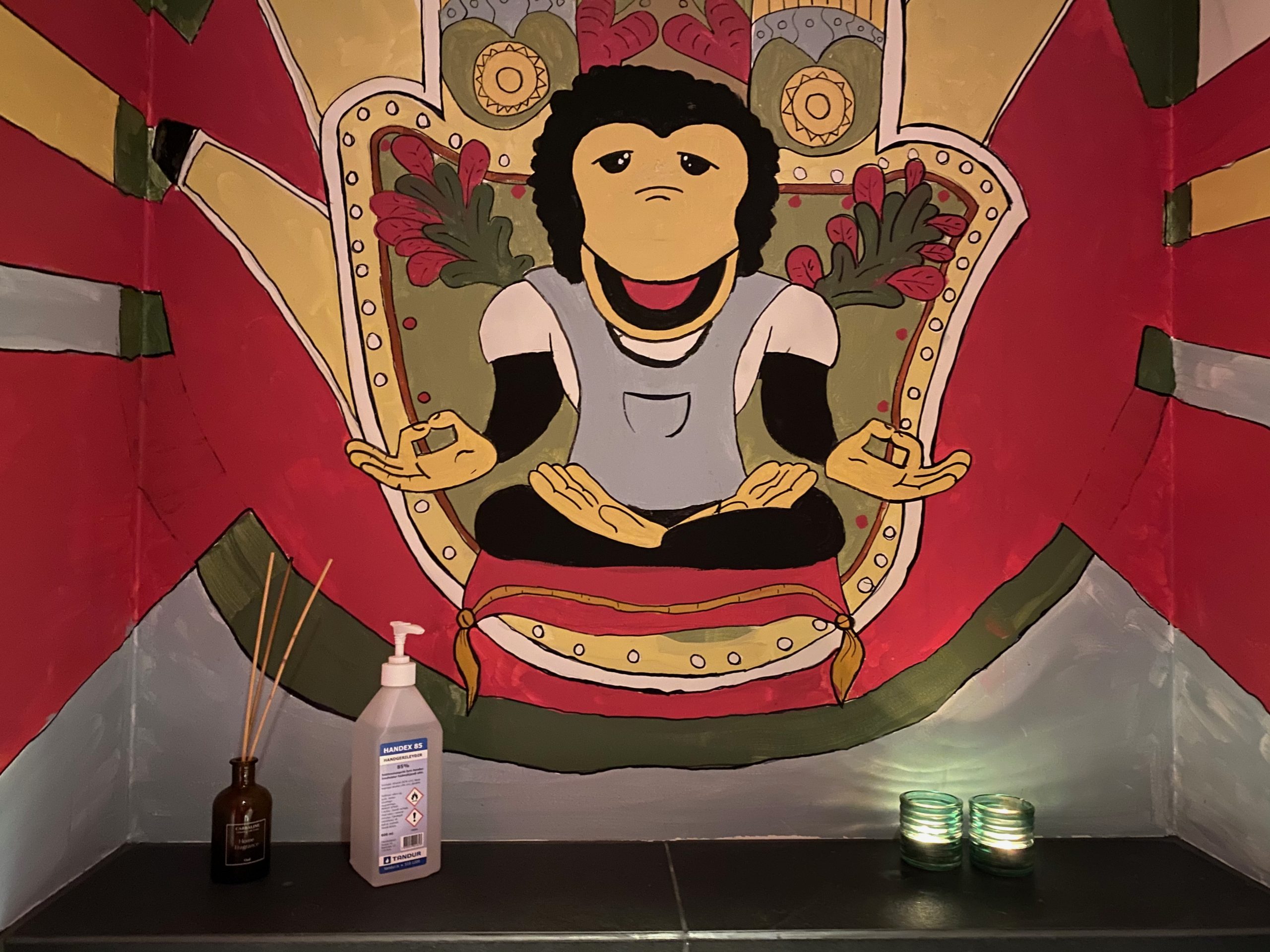 Nestled in the town of Hveragerdi, lies the Ölverk brewery and pizzeria. As I drove through town on the way to the Reykjadalur hot spring river trail, I saw the brewery and decided I'd stop after the hike.
It was March, so the road was covered in snow, and the trail was much worse. Windy, icy, snowy, the hike was a virtual arctic trekking experience. On the way back to the parking lot, all I could think of was enjoying some beer at the geothermal-powered brewery. I hoped it would be open.
When I made it back to the car, there was a brewery coupon tucked under the windshield wiper. Thank you Olverk! I went there immediately!
It was evident that Covid had already affected tourism, as I entered the almost empty restaurant. Seated by the window I had a view of the drifting snow on one side, and the brewery on the other.
First things first, I ordered a flight of beers. Wow! Each beer represented their style perfectly. I was suprised, but that wasn't the last of my surprises. Being from Denver where we have over 300 craft breweries, I've become a bit of a beer snob, yet Ölverk's selection satisified completely! 
Next I took a look at the pizza menu and saw ingredients not meant for pizza. Seaweed, chili-mayo, bananas, coconut, Nutella, nachos and other outragous concoctions. I ordered a pizza that included coconut and seaweed, why not? [yes, it was even better than amazing]
Waiting for the pizza, I went to the bar and struck up a conversation with a local guy who told me about the beers. He was a big fan of the sour ale. I had a taste, and had to agree, even the sour was fantastic! 
While tasting some more beers from their sizeable selection, I picked up a t-shirt, some stickers and a few glasses emblazoned with their super cool logo.
There are a few memories of Iceland that have stuck with me. Ölverk is one of the best. Maybe it was the beer, maybe the pizza, maybe it was the friendly staff and the dynamic chat with a local. Whatever it was, Ölverk seemed to represent the culmination of a perfect Icelandic experience. An icy wind-battered hike coupled with a steaming soak in a hot springs river, followed by delicious beer and a unique pizza that could only be imagined in Iceland.
Ölverk is one place I will absolsolutely visit again.
Address
Breiðamörk 2, 810 Hveragerði, Iceland
Travel Time
1 hr from Keflavík
45 min from Reykjavik
Distances
84 km from Keflavík
50 km from Reykjavik